QF - PCR
QF-PCR uses fluorescent labelled primers to amplify STR regions from DNA, by PCR. Short tandem repeats (STR) are highly polymorphic sequences found in the human DNA. The amount of fluorescently labelled amplicons are measured after fragment length separation in capillary electrophoresis. QF-PCR is a quantitative method that determines the presence of different alleles which means the determination of chromosomal copy number . Which leads to diagnosis of fetal chromosomal ploidy within a working day! (4-5 hours)
---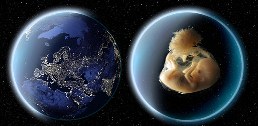 ChromoQuant® QF-PCR kits are a family of products for fast diagnosis of the most common chromosomal disorders in foetuses. ChromoQuant® detects Trisomy 21 (Down syndrome), Trisomy 13 (Patau syndrome), Trisomy 18 (Edwards syndrome) and aneuploidies in the sex chromosomes X and Y, i.e. Klinefelter syndrome and Turner syndrome.
The diagnostic procedure is based upon amniocentesis. Results are achieved within 4-6 hours
The ChromoQuant® kit is validated for ABI and MegaBACE sequencers
ChromoQuant® is CE marked for IVD use and produced according to ISO13485:2003 and ISO 9001:2008
Fast data evaluation is facilitated by the proprietary ChromoQuant® Visualizer software licensed to all users
Detection of 34 markers
Detection of maternal contamination and mosaicism
ChromoQuant® was clinically introduced in early 2004 and is used world wide. More than 45.000 clinical tests have been performed with the ChromoQuant test since 2004.